---
[image of aerial from the street]
---
UPCOMING PROJECTS
︎︎︎︎︎︎︎︎︎︎︎︎︎︎︎
---
vergel in the cloud
workshop with mariana murcia from
laagencia.
thursday 17. + friday 18. november
14:00-17:00
read more...
︎
---
ONGOING PROJECTS
︎︎︎︎︎︎︎︎︎︎︎︎︎︎︎
---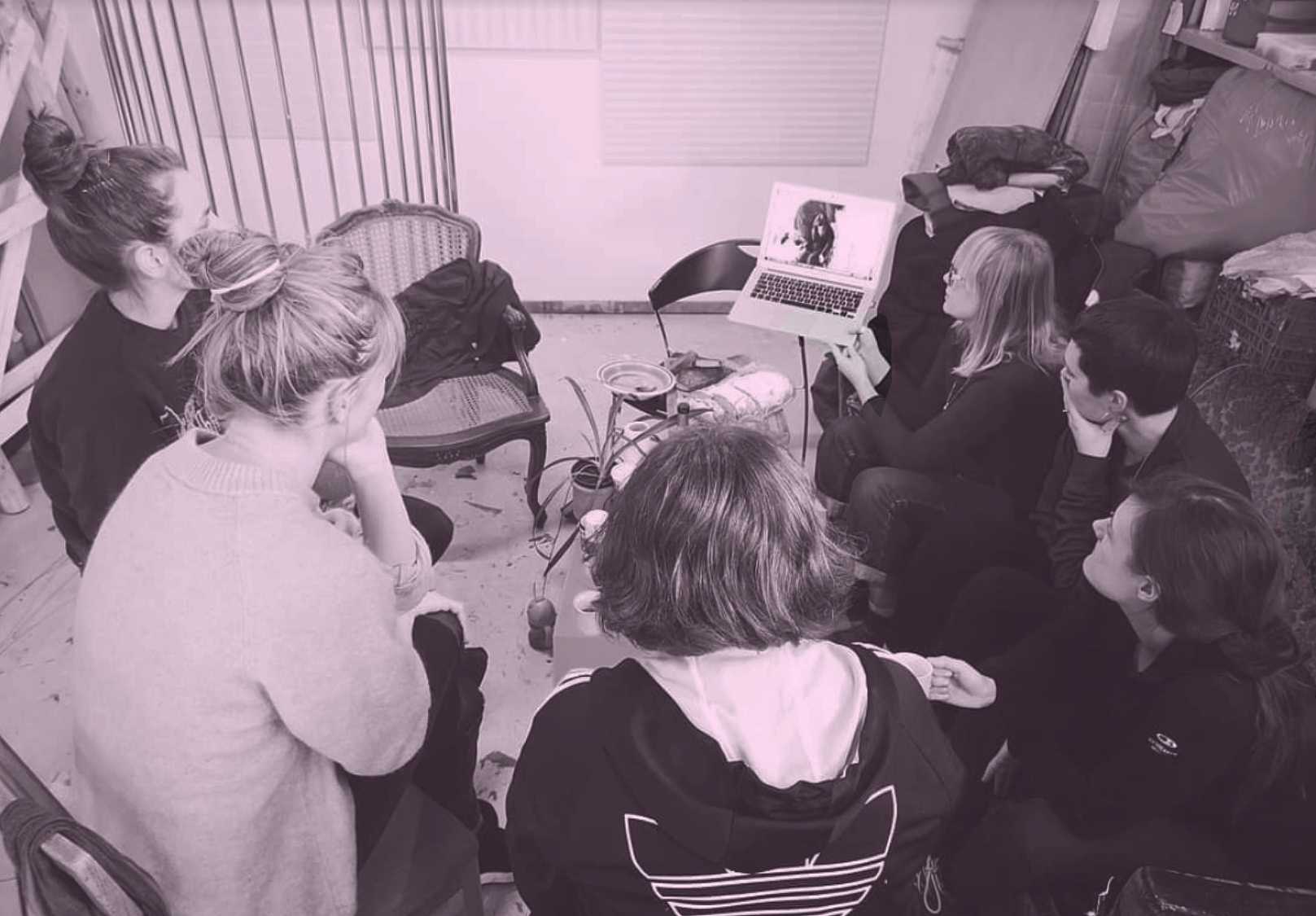 [image of a group of 6 people looking at a computer]
form.class
form.class is a community project that provides a space to talk about artistic processes, concepts and production.
r
ead more...
︎
---
[image with plants and people through a condensated window]
norsk kurs
norwegian language course hosted by laurie, kaeto and david!
read more...
︎
---
[image of room with a table and three chairs]
shared*space

a number of activities at aerial are not advertised or documented online.
read more...
︎
---
[image of a choir in an industrial space standing two metres apart. someone is leading in the middle]
SHY CHOIR?

shy choir is an autonomously run community choir. the group decides the structure and take turns leading the sessions.
read more...