[image of three cardboard boxes and a tv screen on the floor]
how clouds are formed
14.-21. november 2021

aerial hosted a site-specific installation by artist jackie karuti in collaboration with
bek
.
for the installation at aerial, jackie karuti developed a new weather instrument that is a part of a developing body of work,
how clouds are formed
(2019 –). the work is assembled in many parts and across different locations using objects, spare parts and movements. it is presented at aerial with video and a set of mechanical actions, where a motor converts electrical energy into mechanical energy.
the installation was a part of the
bek symposium the only lasting truth is change
, that happened between september - november 2021. it was assembled by artist emilie wright, following drawings, sketches, and instructions, produced by jackie karuti while developing another version of the weather instrument in nairobi.
[image of three tv screens on the floor]
during the opening there was a conversation between emilie wright and aerial resident audrey hurd, they discussed the process behind building the instrument in the installation, as well as process oriented and social art practices.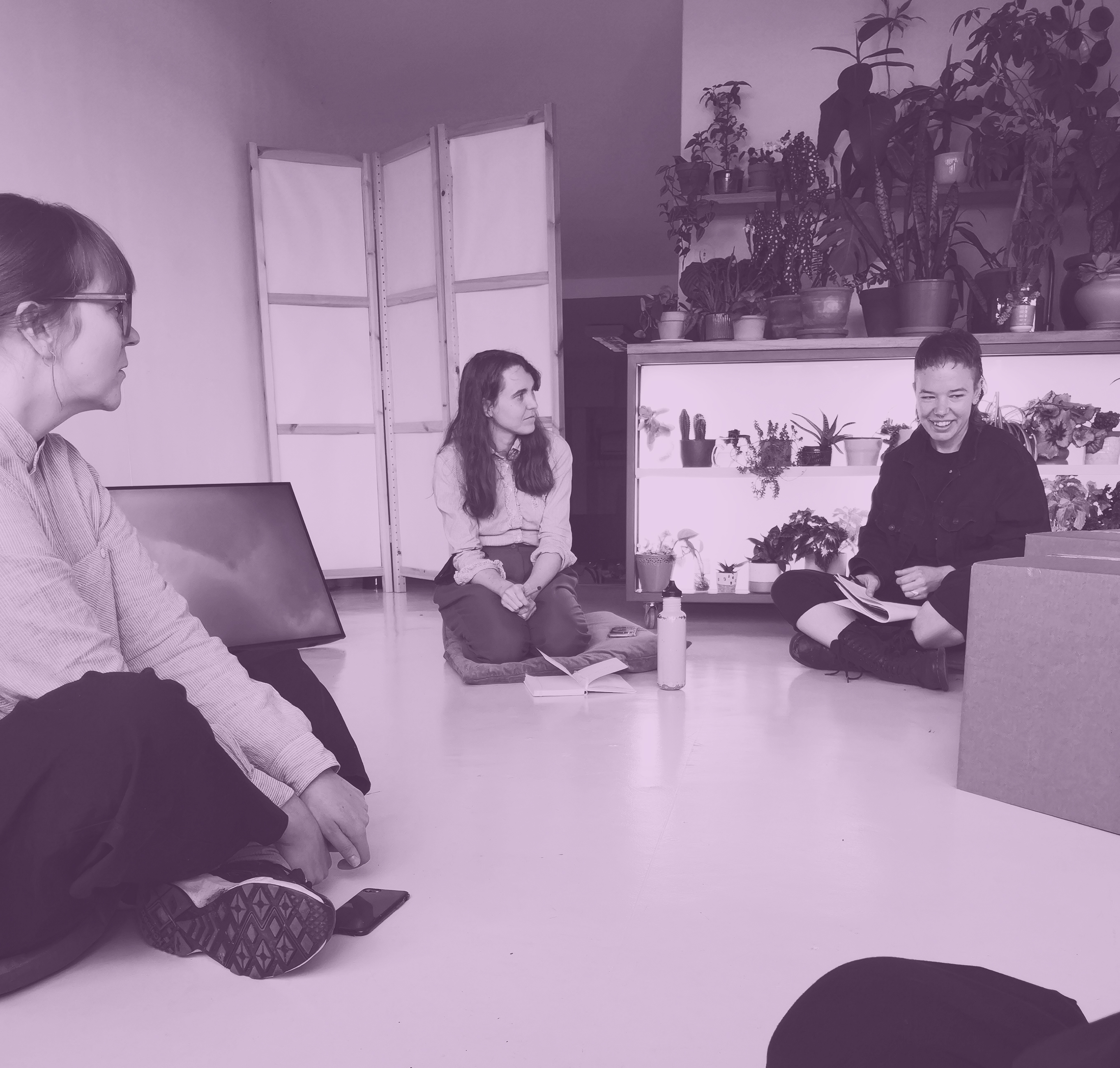 [image of three people and some plants sitting on the floor]