(image of a person crawling over a table towards cake)
meat clown
13.-15. may 2022

aerial hosted an exhibition by artist lana may fleming during the weekend 13.-15. may 2022. cake was served all weekend and pink drinks on the opening.
the exhibition meat clown is an in installation that icludes several new works by lana may fleming, as awell as an excerpt from
milf (mother i'd like to eat),
which draws a comparison between the construction of food imagery and the ways in which women's images proliferate online. through the re-performance of her own adolescent memories of tv 'milf' nigella lawson and the viral shock video 'cake farts' (2008), lana aims to highlight the loss of individualisation caused by their reproduction. both food and the female body are modified genetically and cosmetically to be performed into the unattainable. by re-imagining these viral images lana aims to raise questions around the effect of digital media on female self perception and the violence in its virality.
the performance was made in collaboration with the feminist streaming service bertha chan and ingrid ormevik, co-produced by prøverommet and bek (bergen centre for electronic arts)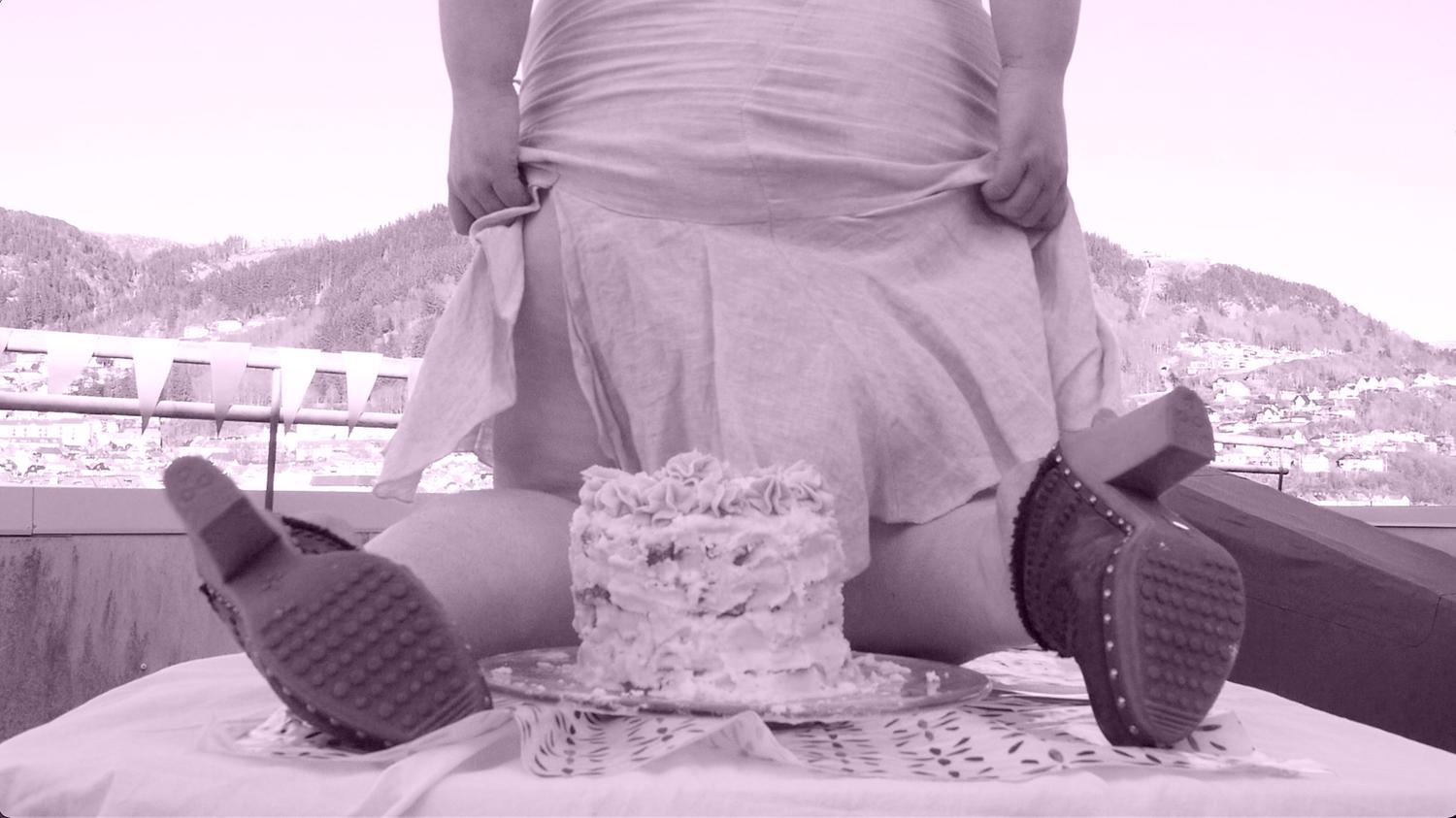 [image of a person kneeling on a table pulling up their skirt, a cake between their legs]
about lana
lana may fleming is a visual artist from dublin, whose work explores the destruction/production of desires through video, installation and performative practices. if to eat is to feel satisfied and to hunger is to seek satisfaction, the primal want of fullness becomes intertwined with the need for sexual gratification. lana embodies these entangled desires manifesting into the personification of food and the 'food-ification' of the female body.